New Products
ST suspensions coilover kits for Mazda MX-5 (ND)
A light vehicle weight, short wheelbase, lively natural aspirated engines, and a folding roof made of textile: The Mazda MX-5 (ND) is an unadulterated roadster even in the fourth generation. With our ST X and ST XTA coilover suspension with unibal top mounts, the Mazda is even more fun.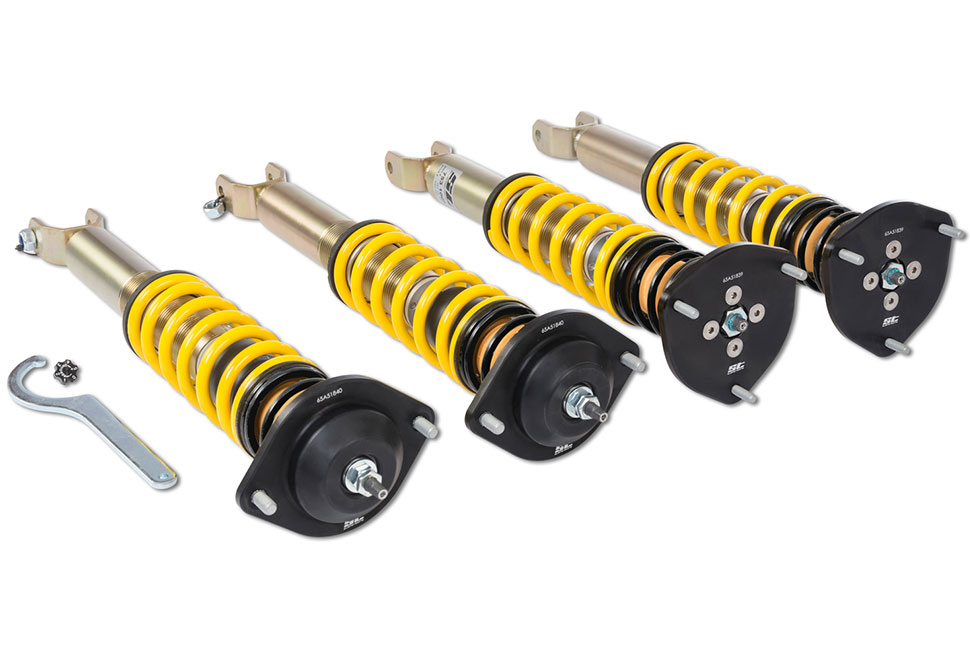 Both ST Suspensions coilovers feature a maximum lowering of 20 - 45 millimeters and differ in the dampers used. While the preset damper setup of the ST X allows the best possible compromise between ride comfort and driving dynamics, the ST XTA coilover suspension offers even more setup options.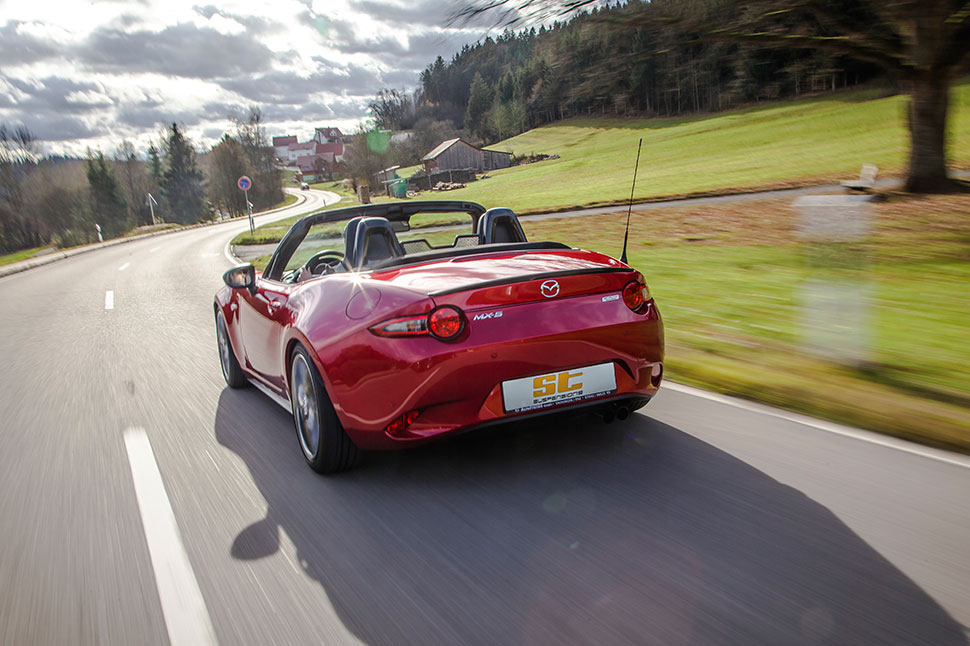 The sporty handling in the MX-5 is further enhanced by the installation of the two ST coilovers. The KW damper technology used by ST suspensions makes an end to the prejudice that a coilover suspension is always equally stiffer than a conventional suspension. By the design of the dampers in combination with shorter damper housings and perfectly matched springs, the ST coilover suspensions ensure sufficient ride comfort in everyday use even with the lowered suspension.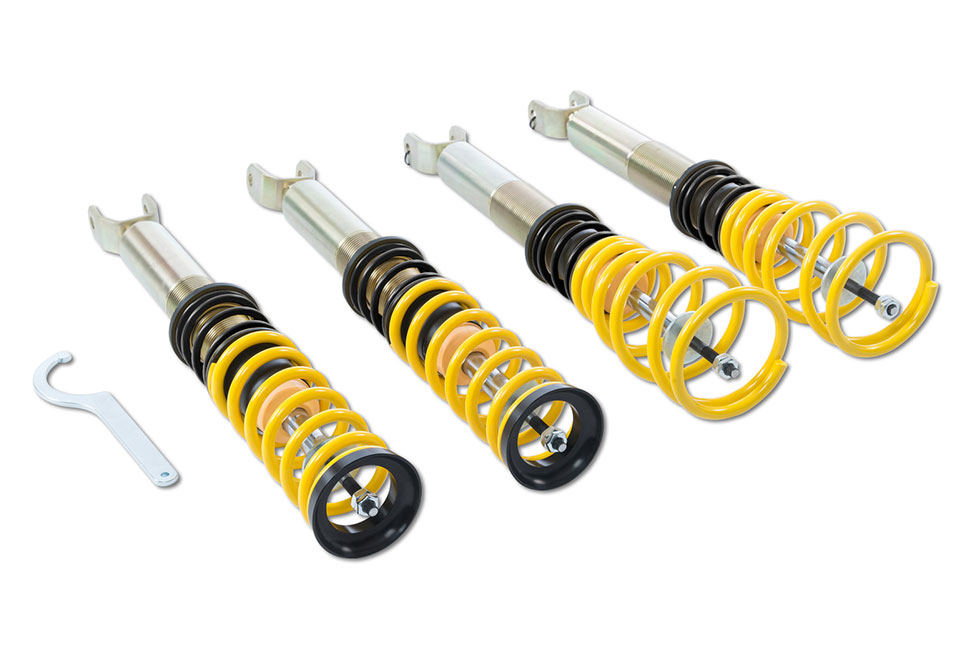 The ST X coilover suspension has no adjustable dampers. Nonetheless, even in its basic setup, it offers perfect driving dynamics for everyday use with the lively roadster.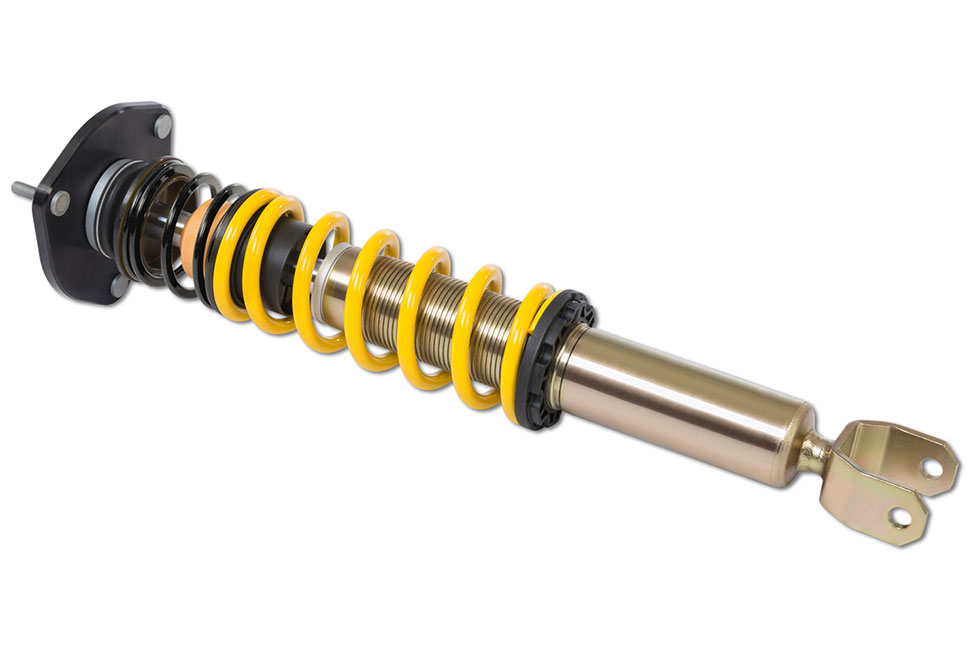 The top mounts together with the linear racing springs the Mazda MX-5 (ND) with the ST XTA coilover suspension lust for even more fast cornering. In combination with the rear-wheel drive and the XTA, every curve and every serpentine is now more fun.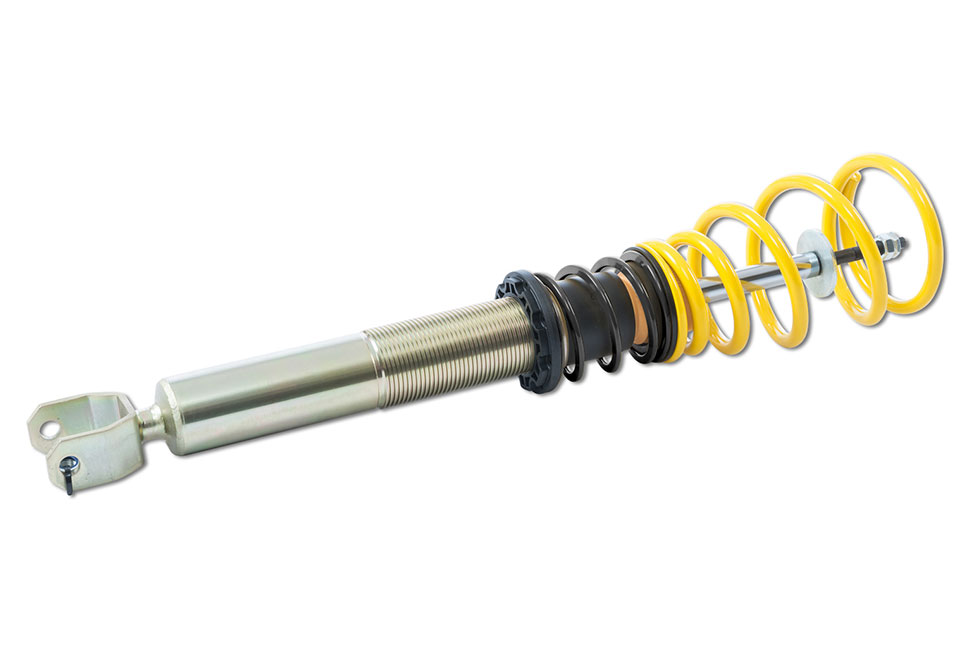 The stepless lowering from 20 to 45 mm is adjusted directly via the trapezoidal thread on the shock absorbers. Instead of an aluminum spring plate, ST suspensions consistently uses a spring plate made of a composite material reinforced with stainless steel. This makes it easy to change the lowering.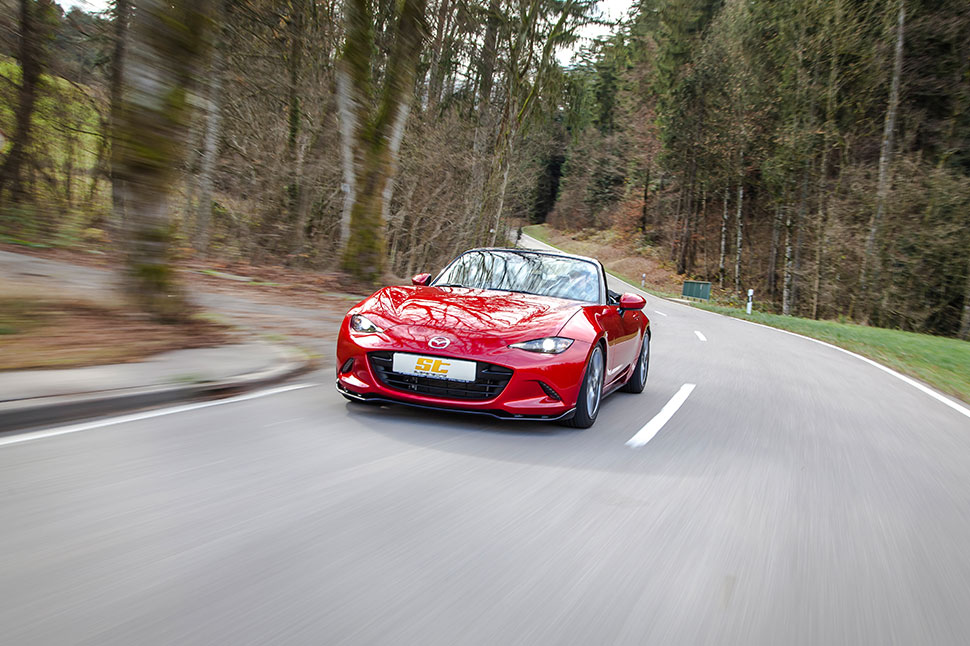 ST suspensions has developed its coilovers not only for the Mazda MX-5 (ND), but also for the appreciated previous models such as the MX-5 (NA) built from 1990 - 1998, the MX-5 (NB) built from 1998 to 2005 and the MX-5 (NC) offered from 2005 - 2016.