Maximum performance, no compromises.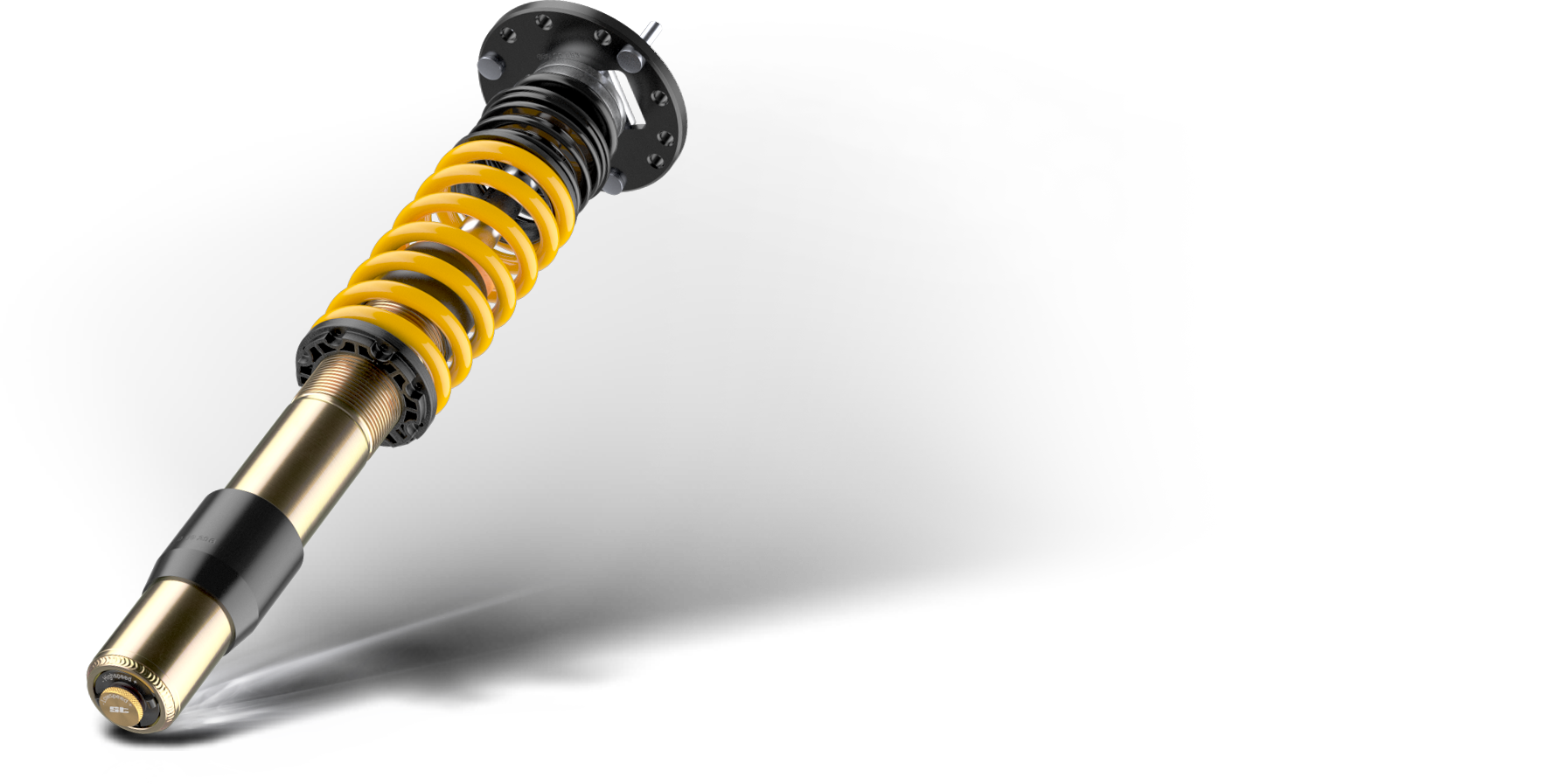 Your entrance into the king's class of driving dynamics with the most versatile ST coilover kit we ever built.
stepless lowering
adjustable rebound damping [1]
High- and Lowspeed adjustable compression damping [2]
personal spring color and spring text
configurate now
The perfect suspension setup


for any challenge

Two- way adjustable compression damping
Maximum performance
for your car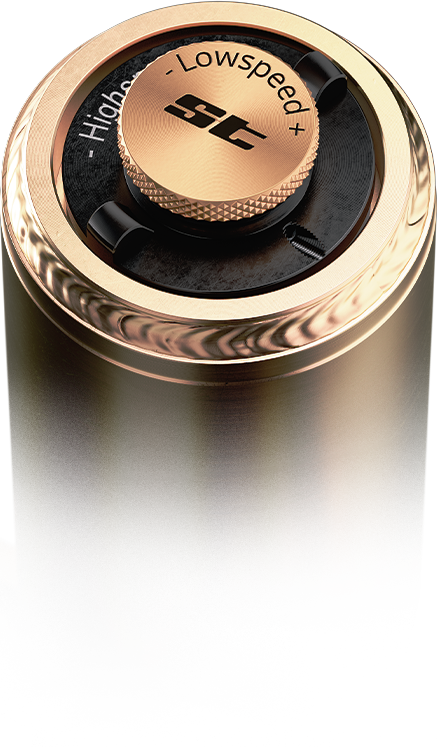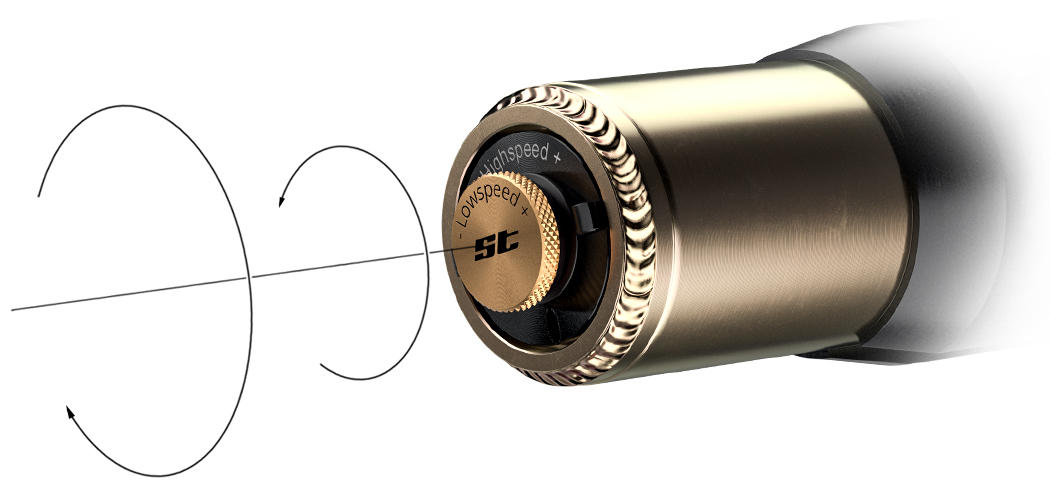 Strong compression stage
For an even more precise steering
more direct steering
improved handling
pitch and roll movements of the body are reduced
Adaption to the tire stiffness
Reduced rebound stage
For a more comfortable setup
increased driving comfort
Adaption to the tire stiffness
Increased tire grip level at optimum wheel load changes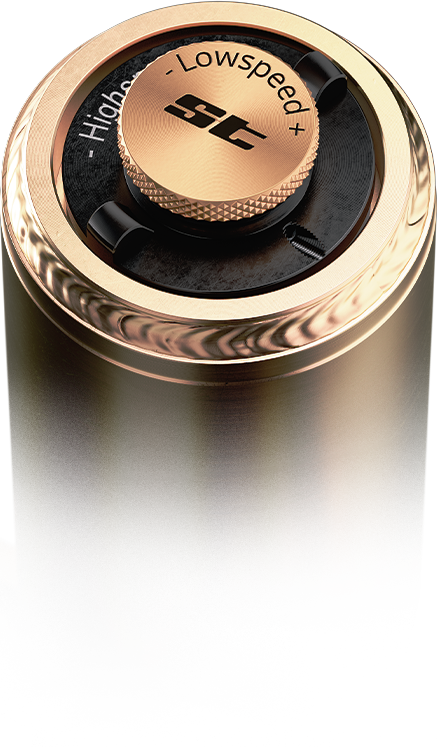 Lowspeed compression stage
at slow damper speeds
affects the body movements e.g. curvy passages
influences the pitch roll movements when accelerating
affects grip level and tire temperature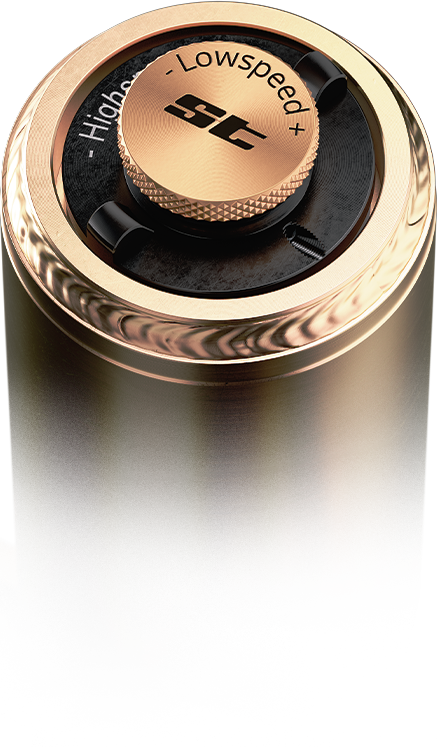 Highspeed compression stage
at fast damper speeds
affects the driving behavior when driving over:

transverse joints
short bumps
pot holes
Adjustable lowspeed compression damping influences the pitch and roll movements of your car when accelerating. You can also affect the body movement when driving over long-lasting lower frequency undulations in the road by adjustable low-speed compression valve. In contrast, the adjustable high- speed compression damping allows you to adapt to the damping characteristics over pot holes, short bumps, or transverse joints in the road.

Generally speaking: The tighter the compression damping is adjusted on the front axle, the more precise and direct the handling gets. On the rear axle, a sportier adjusted compression setup leads to increased track stability during load changes and helps to reduce oversteer.
Simply

more driving dynamics

with adjustable

KW rebound technology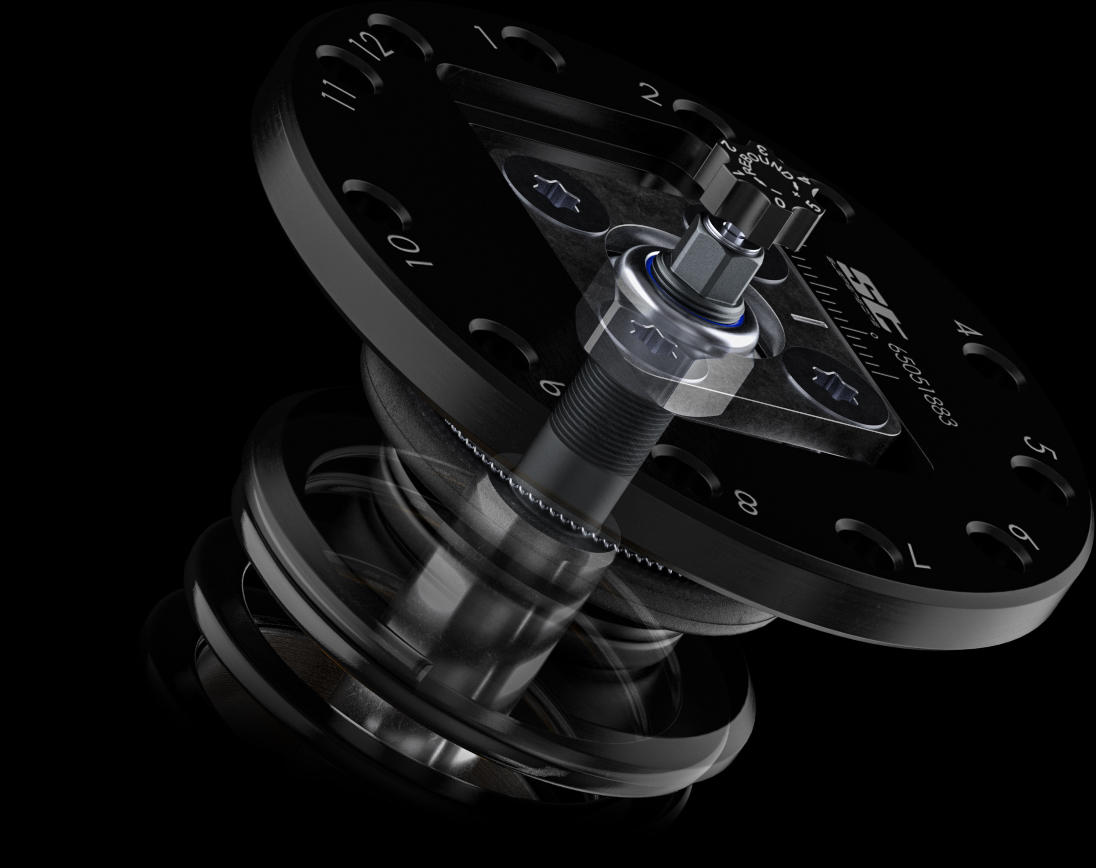 16 x more driving pleasure, adjustable rebound damping in 16 clicks
Sporty, tight
and

maximum performance

Strong rebound stage
more direct steering
improved handling
reduced pitch and roll movements of the body
If you turn the adjustment knob clockwise, you increase the force of the rebound stage and you will get tighter handling. High rebound forces improve the handling, especially on the front axle, and your car responds more directly and the unadulterated sportiness cannot be denied. You want to use a strong rebound stage adjustment if you drive with your car through tight mountain roads or long curvy passages.
Remaining comfortable
with an

extra sportiness

Reduced rebound stage
increased ride comfort
increased driving comfort
If you turn the adjustment knob counter-clockwise your ST coilover suspension will dampen and provide more ride comfort than with your standard suspension and traditional lowering springs if you drive on uneven roads most of the time. Therefore, many also refer to rebound as a hardness adjustment instead of rebound adjustment.
Precise handling
thanks to

adjustable unibal top mounts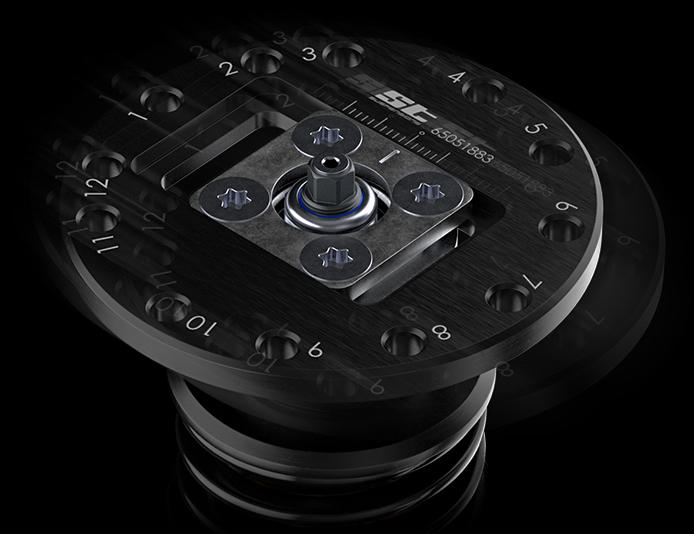 Perfectly adjust the the camber at the front axle with the unibal top mounts.
Our XTA plus 3 coilover kits come with adjustable aluminium unibal top mounts, depending on the vehicle type.
sealed unibal top mounts
scalable camber adjustment
optinal also adjustable in caster
for a maximum tire's contact patch for driving in fast corners and a more direct handling.
Individually
height-adjustable

up to

maximum

lowering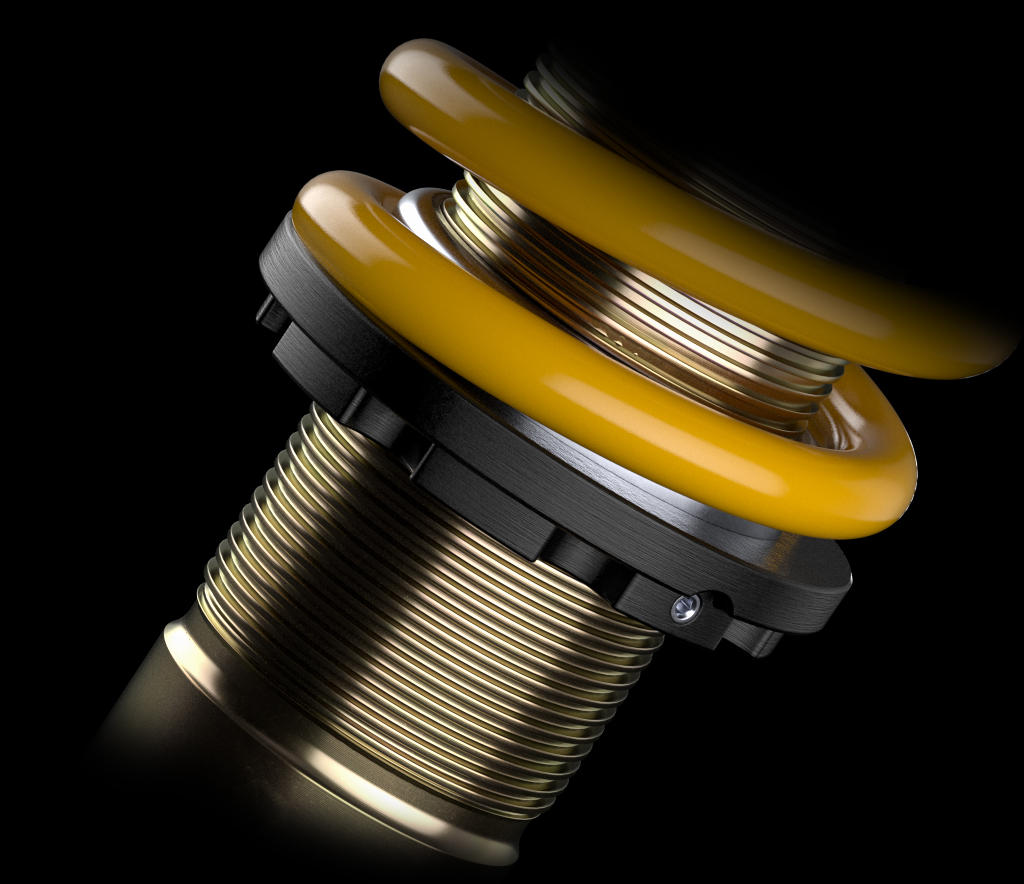 Seamless lowering for the perfect look of your car
Individually height-adjustable
With the ST XTA plus 3 coilover kit, you can perfectly adjust the look of your vehicle with the seamless lowering.
adjustable spring perch made from polyamide composite material with a stainless steel insert
no oxidation thanks to the adjustable spring perch
permanent use of the height adjustment
ST Customization
Choose your favorite color from 18 options in combination with your personal spring text. Also available at ST are numerous additional spring packages for your coilover kit.
Personal spring color

personal spring text

additional spring packages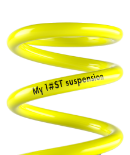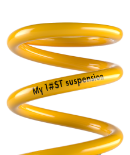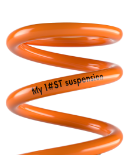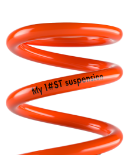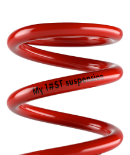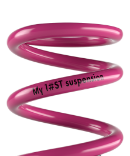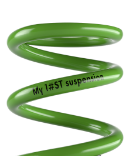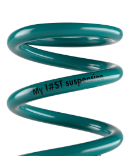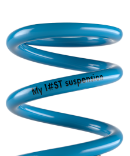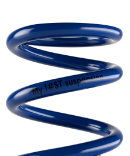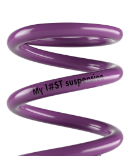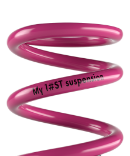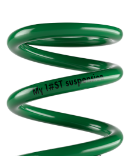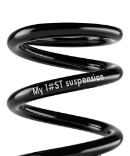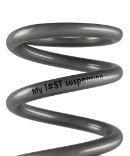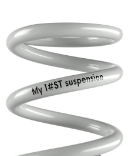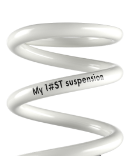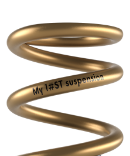 Personal spring color

personal spring text

additional spring packages
Choose your customization now:
configurate now
High quality components
and functionality
Like all ST products, the XTA plus 3 meets our high quality standards along with maximum functionality.
weather resistant - professionally tested with salt spray test
high-quality powder coating in your individual color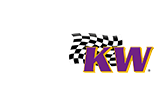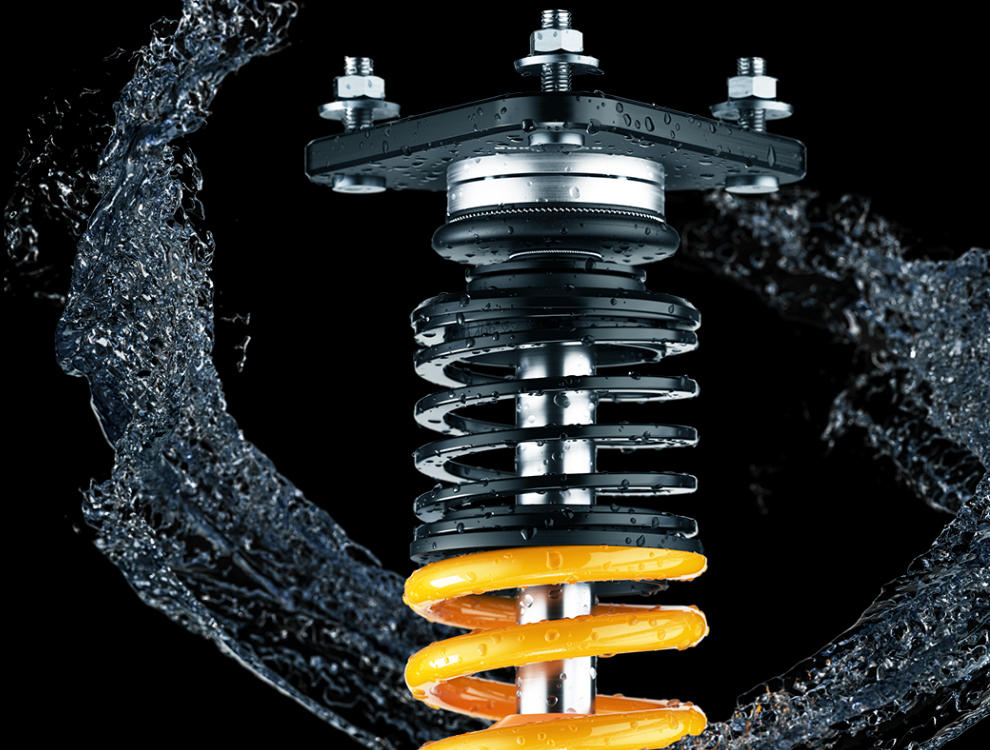 Comprehen­sive service program
In addtion to our excellent product quality, we also meet the highest standards in the service sector.