About Us
ST suspensions
Founded in the early 80's in Southern California, under the company name of Suspension Techniques. Suspension Techniques developed many innovative products and solutions in response to market demands. Utilizing quality materials, modern technologies, and streamline processes Suspension Techniques was able to provide excellent value for their product in the marketplace. Suspension Techniques soon established themselves as a recognized name in the Sport Compact suspension tuning industry. This success helped garner the attention of many enthusiasts and tuners resulting in a strong growth in the brand in the USA.
The Sporttech & Speedtech lowering springs along with the Suspension Techniques Sway Bar kits became a household name in the tuning scene in the 80's and 90's, being referred to in many circles simply as ST. In 1995 this attention attracted a new owner, Belltech Sport Trucks, who brought a whole new dimension to the ST lineup. With the acquisition ST was relocated from southern California to Fresno CA.
In 2005, the German suspension manufacturer KW automotive GmbH, well known internationally for their KW Coilover height adjustable suspension systems, purchased both Belltech Sport Trucks and Suspension Techniques and launched KW automotive North America Inc. With the name purchase and a formal name change of the brand to it's current nameplate of "ST suspensions". The infusion of the technology from ST's new parent company took ST's game to a whole new level, increasing not only its application range coverage, but adding the innovative ST Coilover program, which was modeled after a galvanized KW Variant 1 coilover design.
With this influx of worldwide technology, staff, and engineering base ST boasts one of the largest application ranges and largest distribution chains of any suspension manufacturer in North America.
More from KW automotive North America:
KW suspensions North America | Belltech | LSD-Doors
About our parent company
KW automotive GmbH
What started out as a small team of three employees working on a plant area of 1600 square feet is today an internationally operative group of companies for innovative suspension systems. KW today employs more than 200 employees at several subsidiaries and has a main plant area exceeding 170,000 square feet.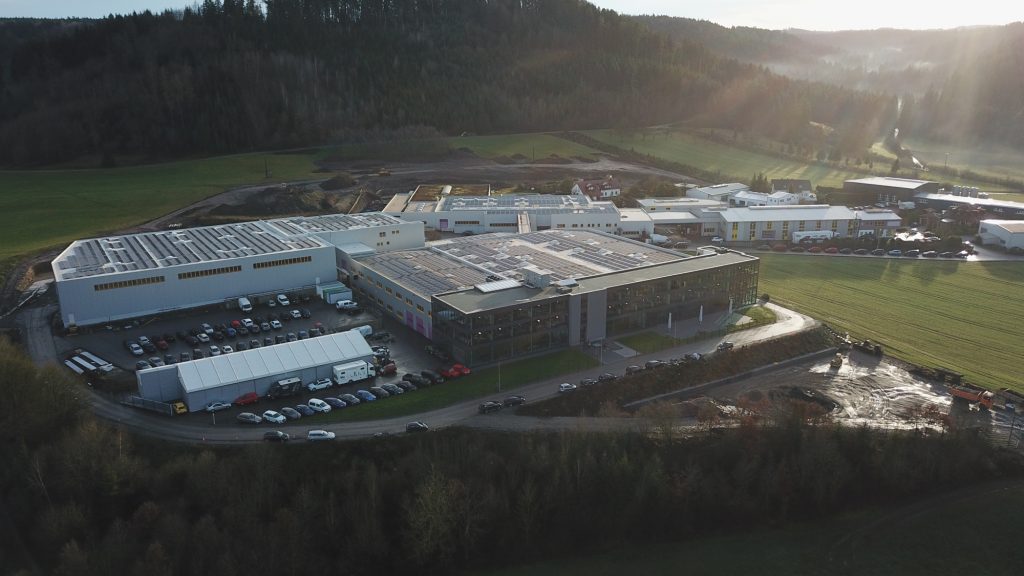 In 2009, the KW coilover program alone covers more than 3,000 applications. Many construction steps made KW into one of the most modern production centers for innovative suspension solutions in Europe. R&D, production, sales and logistics are centered at the headquarters in Fichtenberg and setup with optimized processes and innovative structures that guarantee flexibility and reliability.
One of the main focuses of the headquarters in Fichtenberg, Germany is research and development. More than 18 employees are devoted to working full time on new suspension and damping solutions as well as continuous improvement and development on existing products. In order to meet the highest quality standards all components pass a series of comprehensive testing procedures.
In 2006, an ultra-modern hydraulic 7-post-dyno test facility was installed and is utilized to design and test KW's product lines in a controlled environment. Once designed, the latest in CNC manufacturing equipment is utilized. Our in-house manufacturing facilities offer our customers fast and flexible service that guarantees results. Our experienced team members ensure the highest industry standards are followed as the product assembly is coordinated across individual specialty stations.
In 2013, KW automotive GmbH completed the new test facility at the Nurburgring business park. The new facility is the home base for on track testing on the world famous Nurburgring racetrack.
From prototypes to line production, our team reacts quickly and efficiently to meet our customers needs. All departments are working hand-in-hand guaranteeing maximum efficiency. KW automotive GmbH as a worldwide company has subsidiaries in the USA, UK, Switzerland and Canada, as well as exclusive distributors in most every major market worldwide.
For more information log on to www.kwautomotive.com