ST suspensions - as individual as never before
Now you can customize your ST suspensions coilover kit and personalize it just for you! Simply select your favorite spring color out of the many options and even add a personalized message on the springs! To raise the bar even higher on your perfect spring setup, we also offer optional spring kits in different ates and lengths for your XTA coilover kit.
Lowering has never been so individual!
Please select the product you wish to customize
Please select the product you wish to customize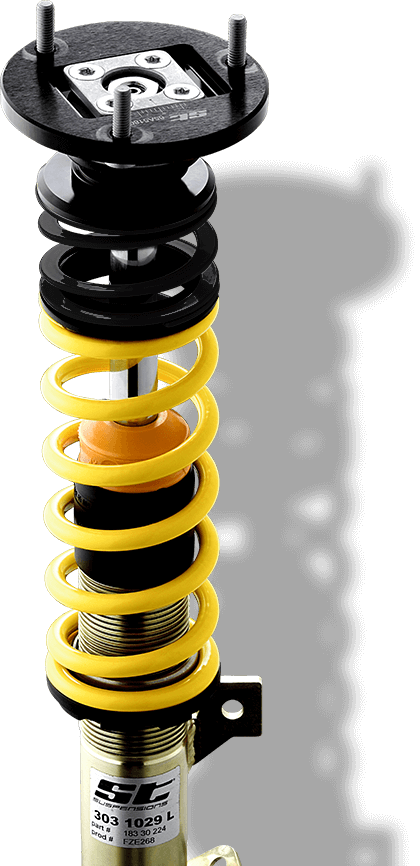 Please select the product you wish to customize
At ST
height adjustable springs
available:
Spring color

Spring marking

Spring packages

Option 1.
Choose from a range of colors:
Now choose you the spring color of your choice! Whether you want to match the color of your car, or maybe your brakes, you can choose from up to 18 different colors! We coat your suspension springs in the colour of your choice!
Configure your kit now:
Choose your spring color, customized text, and more in our shop!
Option 2.
Personalized spring text
"Add a personalized message on your springs with up to 25 letters that will be printed on a separate spring winding. This doesn't not replace our standard TUV spring markings."
Try Your Own Text:
You can only use letter a-z and A-Z and whitespaces.
Option3.
Optional race spring packages

For XTA coilover kits you can order additional race spring packages in different spring rates and lengths to further customize the setup of your ST suspension kit. The optional race spring packages can also be customized to an individual spring color and customized message.
Thanks to various spring rates and lengths, we offer the ideal race spring package for you!
Your individual suspension
Your individual coilover is waiting for you!