Driving pleasure is a matter of adjustment:
The new ST XTA Coilover suspension for the BMW E46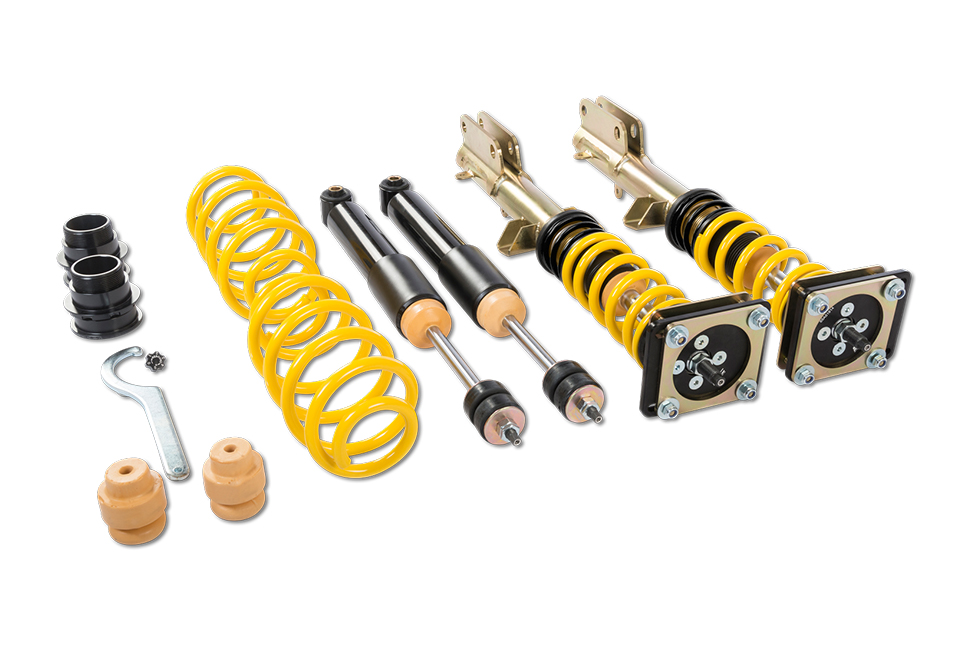 With its racing springs, adjustable aluminum unibal top mounts, and shocks that can be tuned in the rebound damping, the ST XTA Coilover suspension kit is suitable for all drivers of the BMW E46 (Convertible, Compact, Coupé, Sedan and Touring) built between 1998 and 2007 who want to experience their BMW 3-series in a much sportier way. The ST XTA Coilover suspension kit, which is manufactured at KW automotive in Germany, allows a maximum lowering. According to the technical parts report, 40 - 75 millimeters on the front axle and 30 - 60 millimeters on the drive axle are approved by the authorities.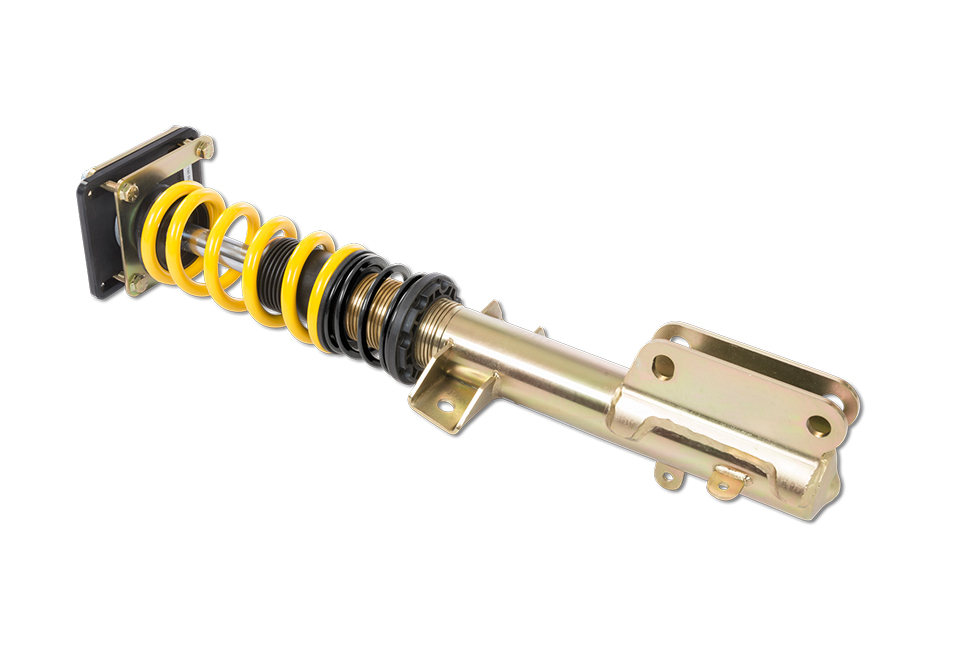 The outstanding advantage of the ST XTA Coilover suspension is the fact that it already has aluminum top mounts on the front axle compared to other Coilover suspensions in this very attractive price range. By adjusting the camber angle, the tires gain optimal contact patch load when driving very fast through curves. Ideal for drivers who want the maximum performance for their BMW E46 and miss the ability to adjust the camber angle on their series-production vehicle. A two-part racing spring system with helper spring and suspension spring is also used on the front suspension struts; all the more reason to provide an even sportier driving experience.
Like all Coilover suspension kits from ST suspensions, the ST XTA exclusively features shocks and damper valves from KW automotive. The ST XTA Coilover suspension is also assembled and tested by the same KW employees who also produce the KW Coilover suspension kits and high-performance racing shocks for Motorsports.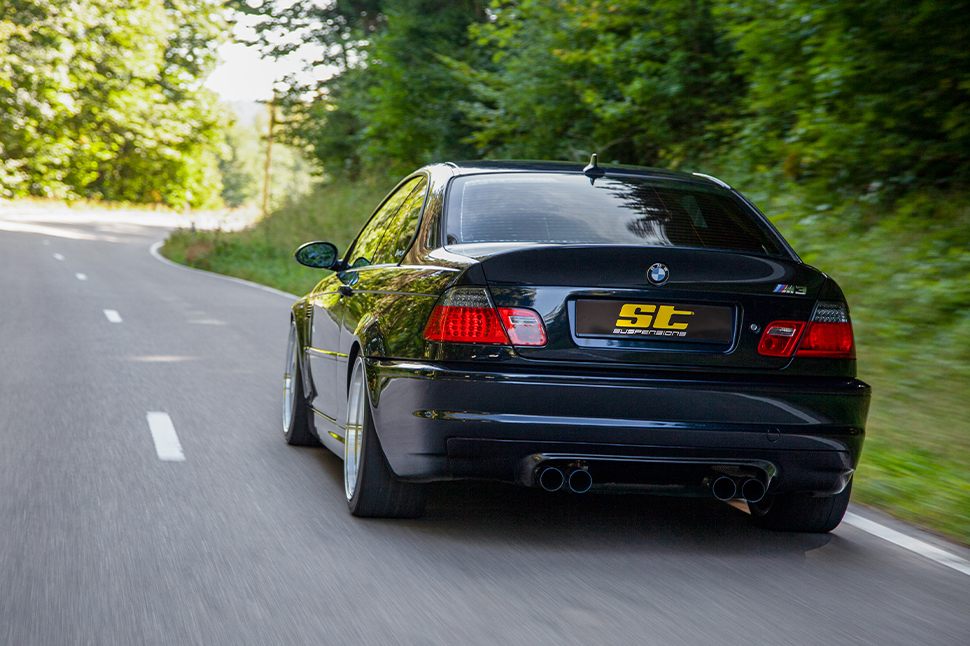 The era when a Coilover suspension was always equally harder than a conventional suspension is long gone. By using shorter damper housings, the spring travel of a Coilover suspension can even be up to one centimeter longer than that of a production suspension. Besides, with the ST XTA Coilover suspension the driving dynamics and ride comfort can be further fine-tuned with the adjustable rebound damping in just a few easy steps.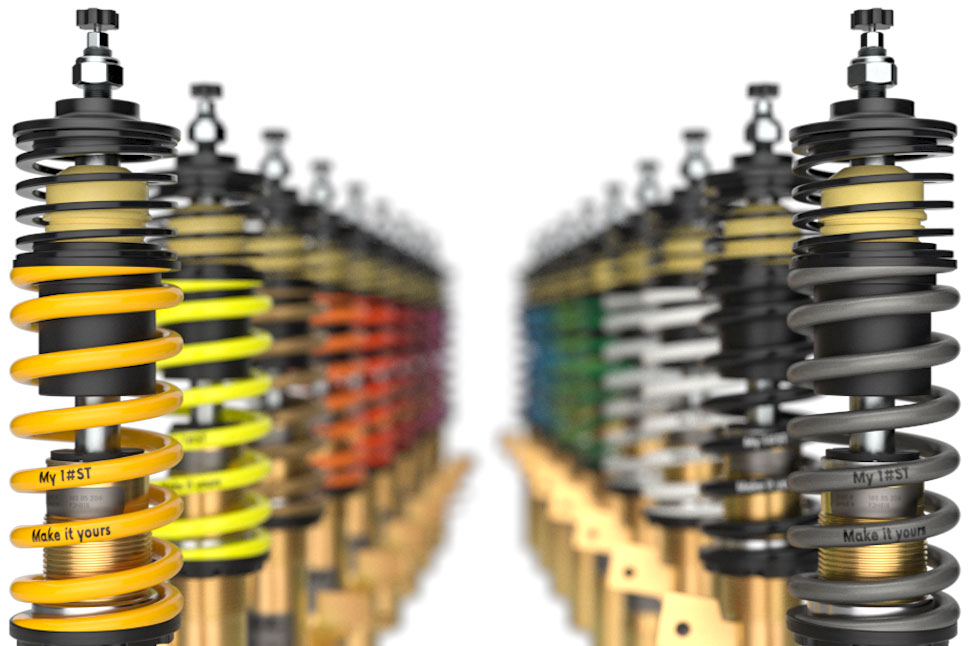 From now on, when ordering an ST XTA Coilover suspension, you can optionally choose the mainsprings with an additional individual spring marking and one of 18 colors. While the adjustment range specified by the parts report for the BMW 3 Series E46 Sedan, Convertible, Coupé and Touring are 40 - 75 millimeters (vo.) and 30 - 60 millimeters (hi.), the infinitely variable adjustment range for the BMW 3 Series E46 Compact is 30 - 60 millimeters (vo.) and 30 - 50 millimeters (hi.). On the BMW M3 E46 (Coupé and Convertible), the lowering range is infinitely variable from 20 - 40 millimeters on both axles.