ST coilover suspension kits and ST wheel spacers for all Audi A3 and S3 of the 8P and 8PA series
Anyone that is looking for a coilover suspension kit or wheel spacers for their Audi A3 8P series will find a wide range of different coilover suspensions manufactured in Germany directly at ST suspensions. Whether its for the Audi A3 Sportback (five-door), Audi A3 Convertible, Audi A3 (three-door), or the Audi S3, the ST X coilover suspension with non-adjustable damper tuning, the ST XA coilover suspension with adjustable dampers, and the ST XTA coilover suspension with adjustable shocks, racing springs, and aluminum unibal top mounts are available.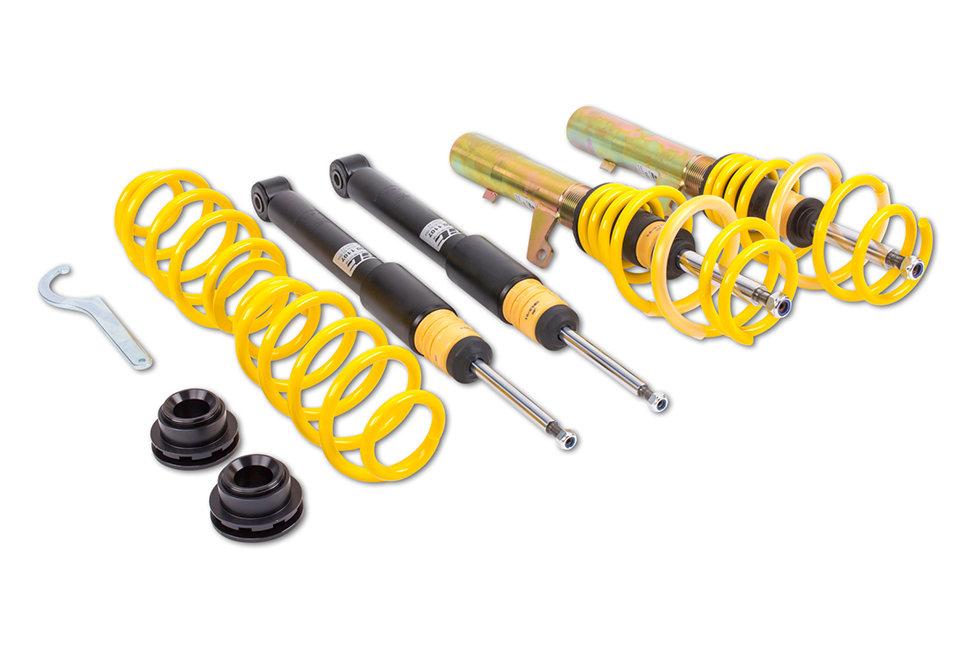 All three ST coilover suspension kits are also available for selected Audi A3 (8P, 8PA) models with Audi quattro drivetrain (all-wheel drive). Based on the engine power, production model, and axle geometry, all three ST coilover suspensions enable a continuous and maximum lowering of up to 65 millimeters on the drive axle and rear axle, according to the technical parts report.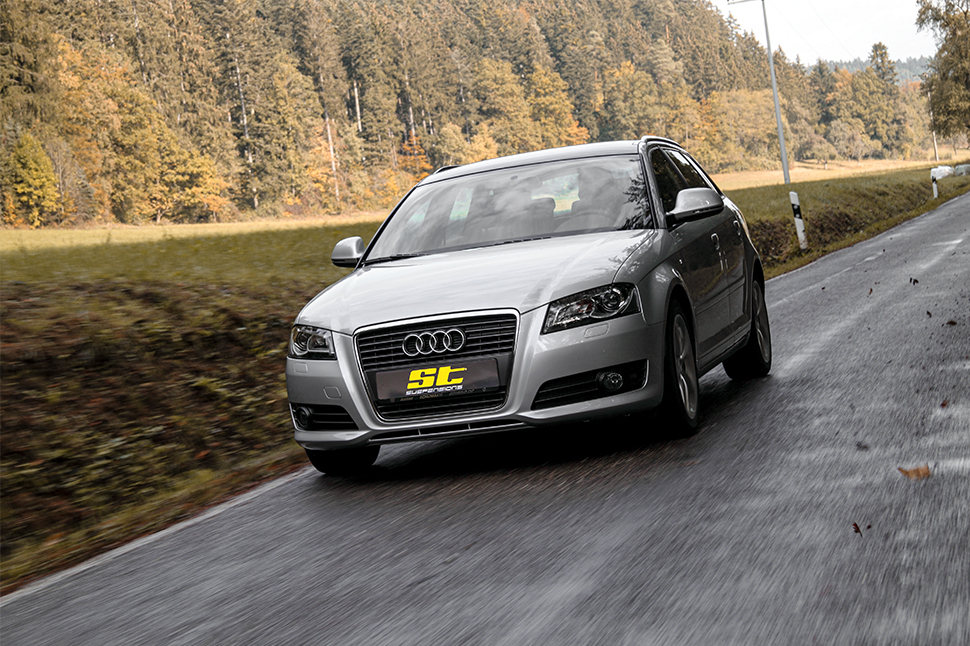 On the Audi A3 models with quattro drive (all-wheel drive), which are already lowered ex-works, a maximum lowering of 25 to 55 millimeters is possible from the parts report included in the scope of delivery. The part certificate allows a motor vehicle expert to easily check the correct installation of the ST coilover suspension in your Audi A3 and enter it in the vehicle documents for the legal use of the aftermarket products on public roads.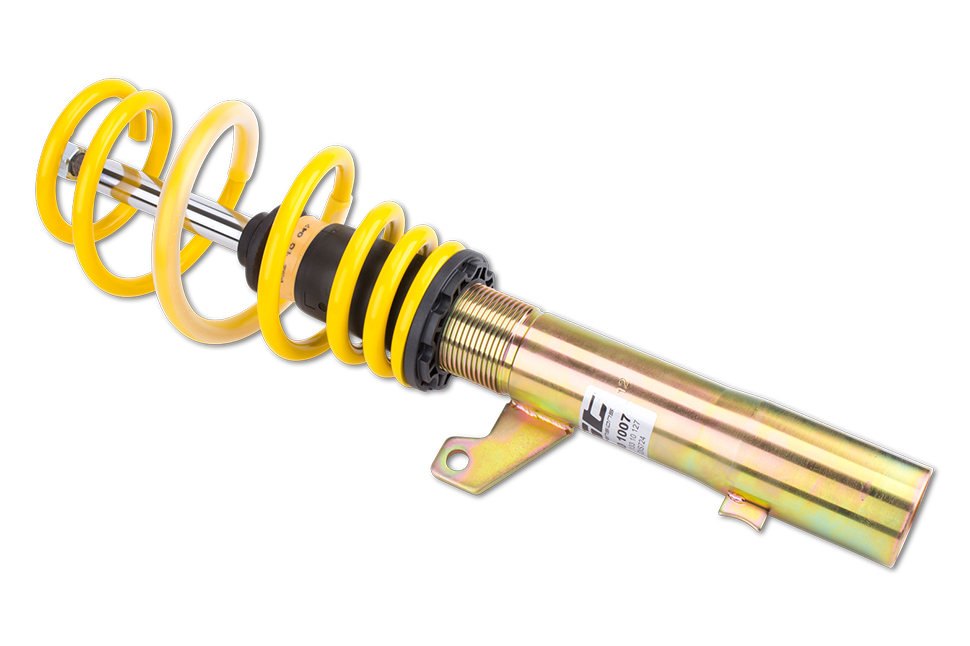 In the Audi S3 produced from 2006 to 2012 as a three-door and Sportback (five-door) model, a sport suspension is already on board ex-works and by installing an STX coilover suspension, ST XA coilover suspension, or ST XTA coilover suspension, an additional and continuously adjustable lowering of 10 to 40 millimeters can still be set on both driven axles of the Audi S3. This "40 millimeters lowering" on the Audi S3 (8P) corresponds to a lowering of 65 millimeters on an Audi A3 (8P) with front-wheel drive.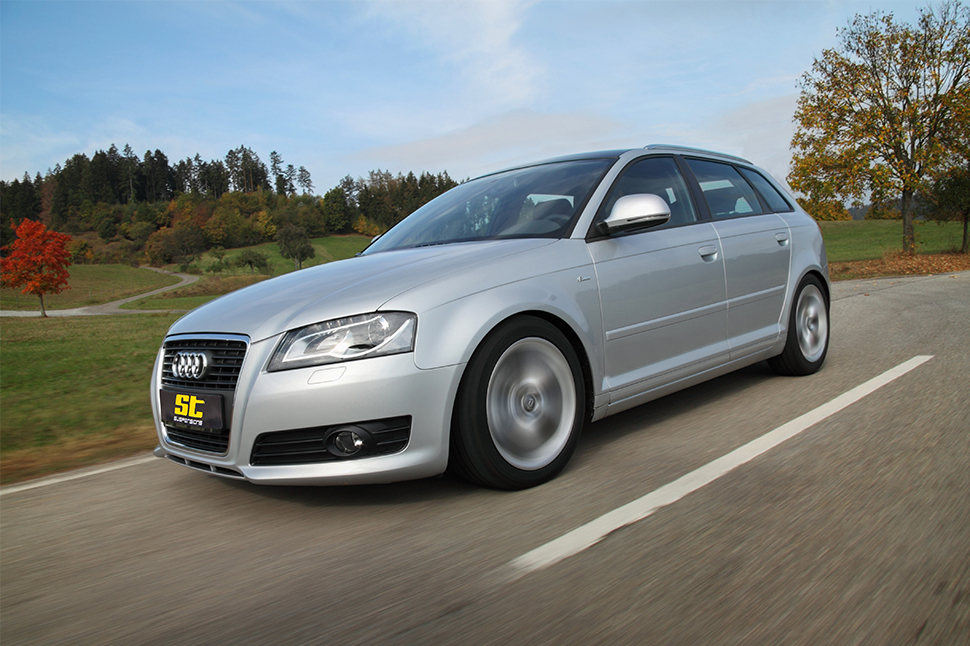 All ST coilover suspension kits convince with their maximum lowering covered by the parts certificate and the significant increase in handling of your Audi A3 (8P, 8PA). Numerous Audi S3 drivers have also already installed the ST X, ST XA, and ST XA coilover suspension kits manufactured by KW automotive in Germany.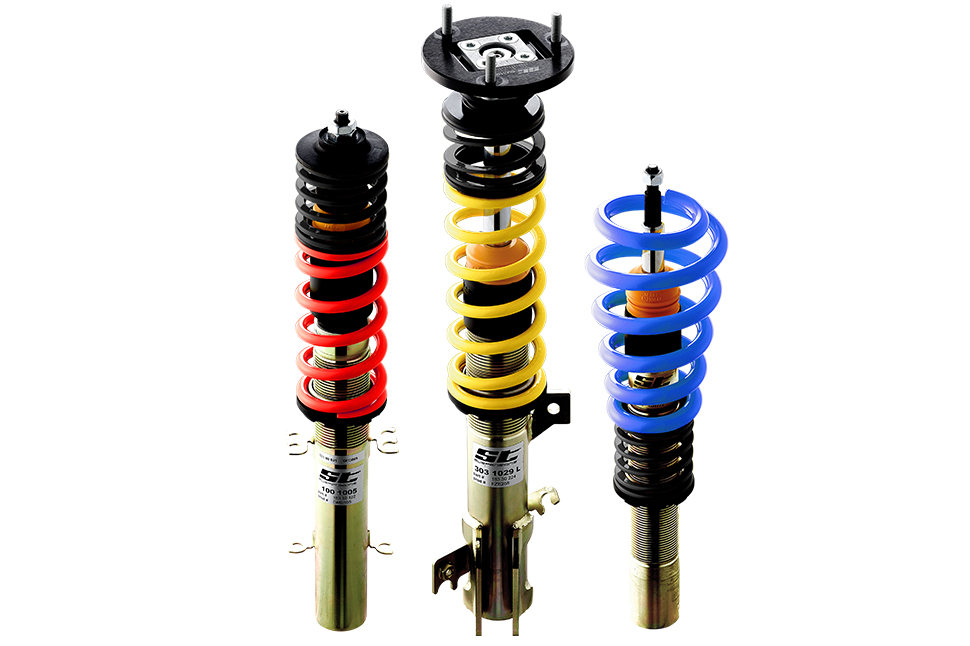 With all three ST coilover kits, every Audi A3 of the 8P series has more direct handling without sacrificing residual ride comfort. Even when it comes to driving comfort, there is hardly any big loss of comfort even in a maximum-load Audi A3 Sportback (8PA). Since ST suspensions always keeps driving pleasure in mind, in addition to continuously adjustable maximum lowering, every Audi A3 (8P, 8PA) that wants to drive sportier can also benefit from retrofitting an ST coilover suspension kit.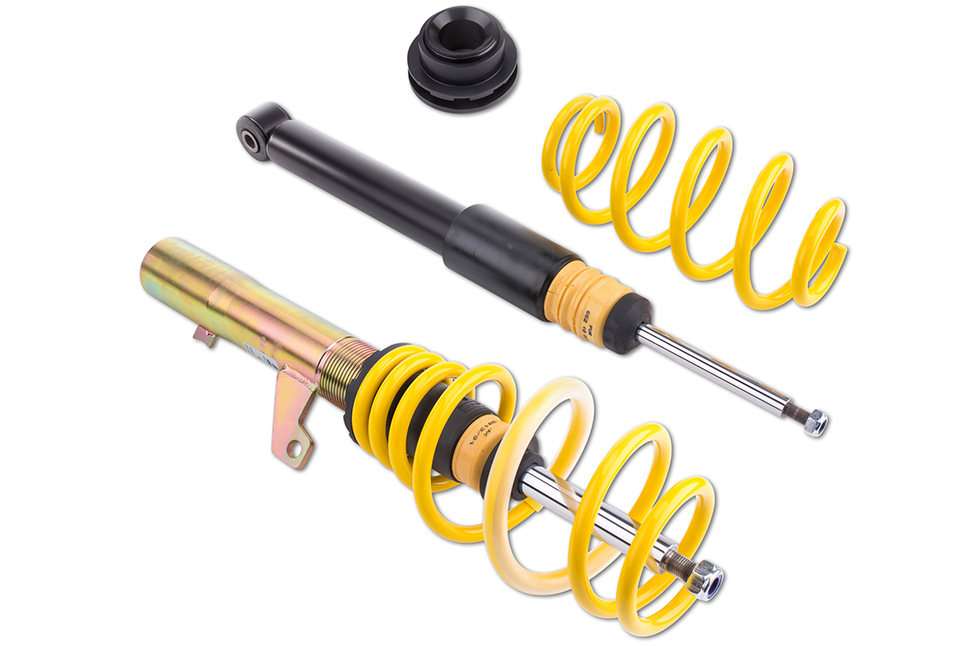 Three times more driving pleasure for your Audi A3 (8P, 8PA): the ST X, the ST XA, and the ST XTA coilover suspension kit
Do you have no interest in further tuning your damper setup and handling, but still want maximum lowering with a big plus in improved driving dynamics for your Audi A3? If so, we recommend our ST X coilover suspension kit. In this suspension, KW automotive builds the dampers with non-adjustable damping valves and pre-sets the perfect damping during production. This damping tuning gives your Audi A3 Sportback (8PA) with quattro drive, the pure sport with every kilometer driven, without having to sacrifice any remaining ride comfort.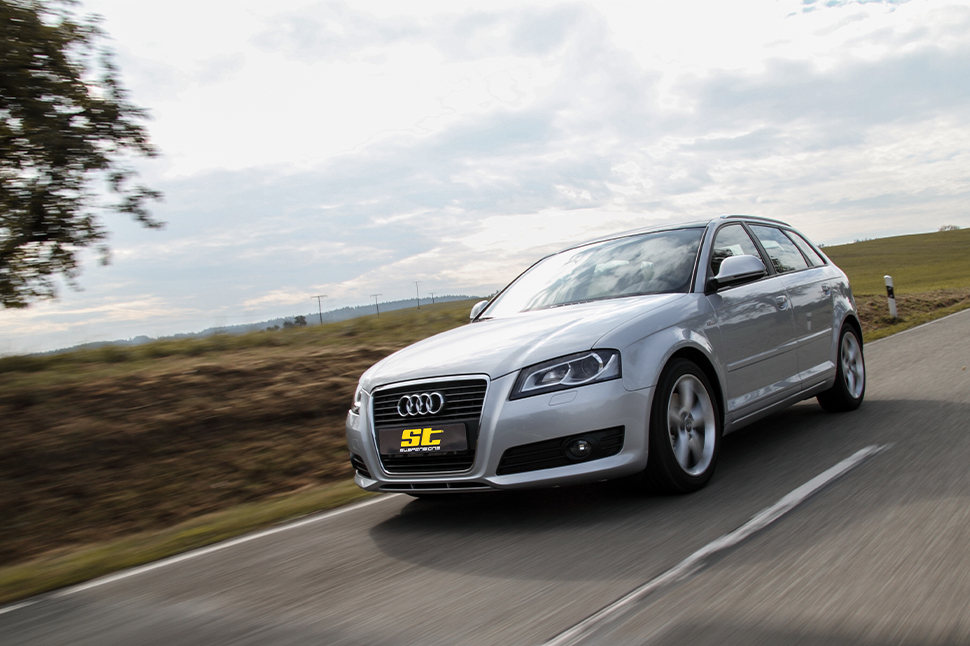 The ST XA coilover suspension also gives every Audi A3 such as the Audi S3 maximum lowering and increased driving pleasure. The difference: With the ST XA coilover suspension you have the option of further fine-tune the damper forces in the low-speed rebound. You can simply adjust the preset ST damper setup for your S3 to be more comfortable or stiffer. The damper adjustment is done directly with the included adjustment knobs, which you put on the piston rod. With every single click you can easily change the shock setting directly.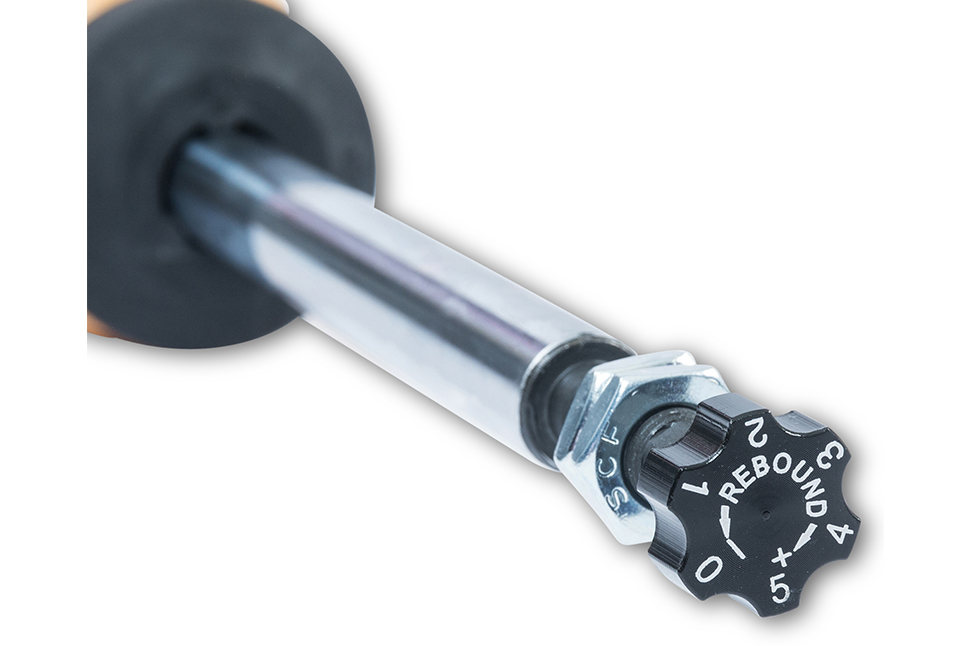 For example, if you have ultra-flat tires on your stylish alloy rims, you can adjust the suspension to be a bit more comfortable by opening the rebound valves. On the other hand, if you are constantly driving on well-maintained roads, you can close the rebound to achieve a tighter damper tuning for razor-sharp handling. In a way, you can make the ST XA tighter or a little more comfortable than the ST X coilover suspension kit.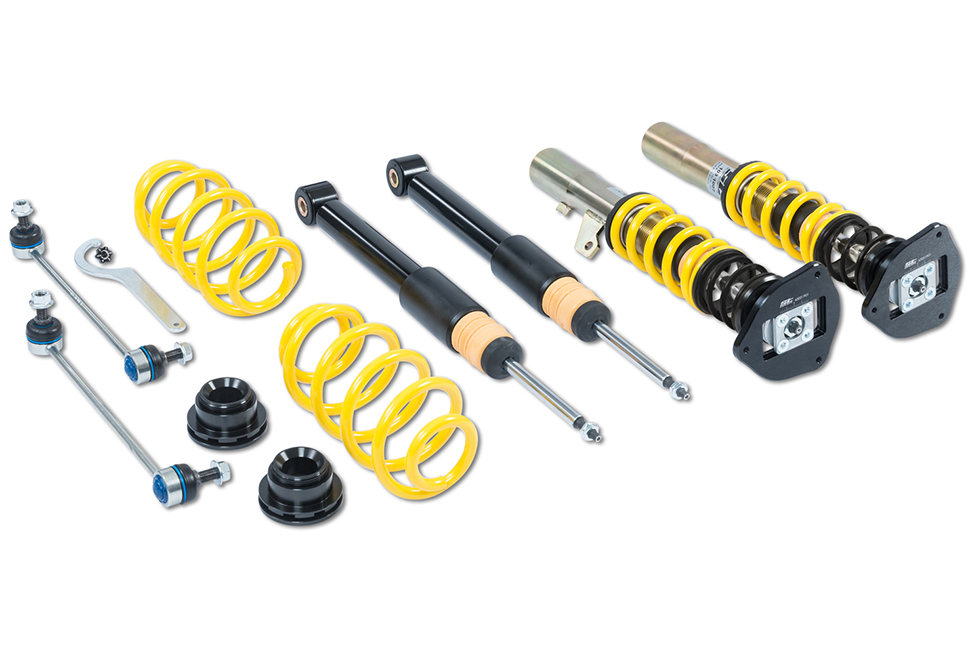 Like the ST XA coilover suspension, we also use adjustable dampers on the ST XTA coilover suspension available for all Audi A3 and all Audi S3 of the 8P and 8PA series. So, with the ST XTA it is easy to fine-tune the rebound damping for tighter or more comfortable handling with 16 exact clicks. In contrast to the ST XA, the ST XTA's dampers are constructed slightly different. We use different piston rods so that we can equip the ST XTA coilover suspension with aluminum unibal top mounts on the front axle struts.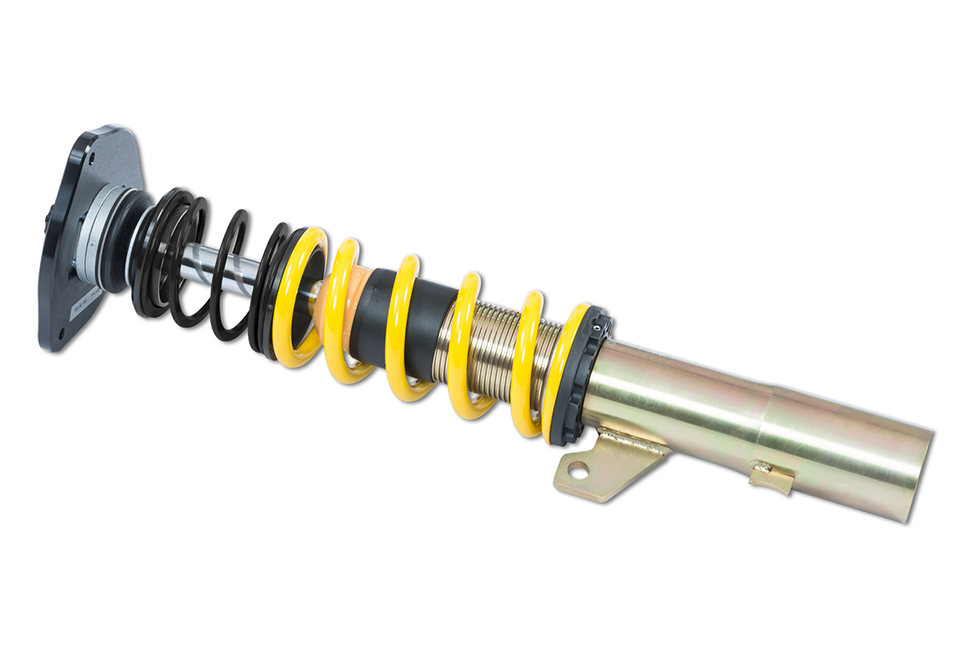 The unibal bearing is basically a ball joint, which sits directly in the dome mount. Since rubber-metal elements are not used, the entire handling is even more precise and direct. In addition, the ST XTA unibal top mounts offer the big advantage that you can adjust the camber on the front axle. Also, because of the unibal support bearings we can use a racing spring system on the front struts. The tested adjustment range of the ST XTA coilover suspension kit is the same as for the ST X coilover suspension kit and the ST XA coilover suspension kit.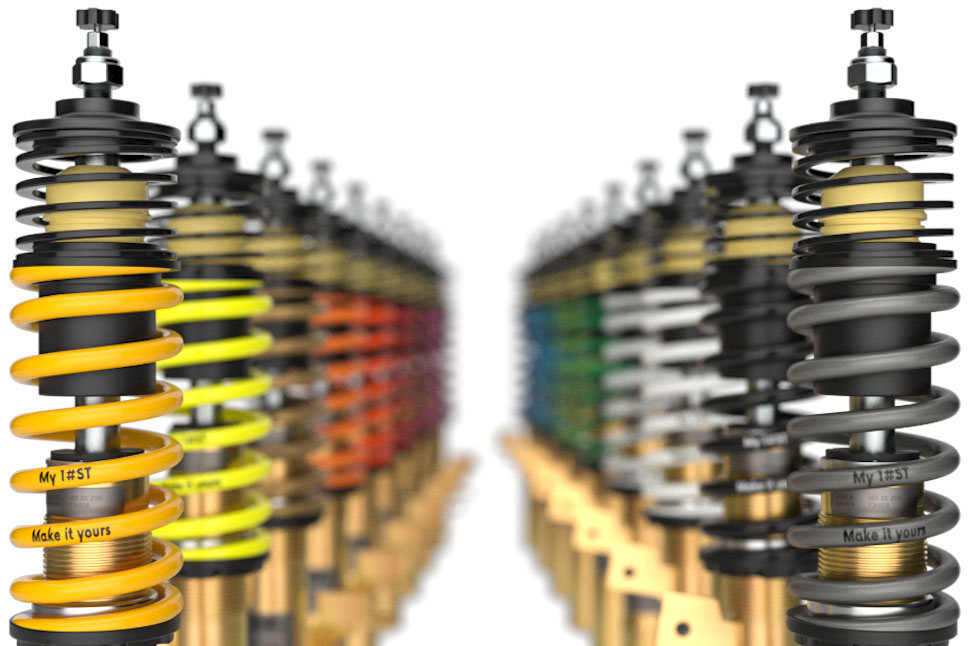 Starting in 2020, we have also made it possible to order the ST coilover suspension kits available for the Audi A3 (8P, 8PA) with an individualized spring text marking per your request. Up to 25 characters can be entered directly in our online shop and we will print your text on the springs during production.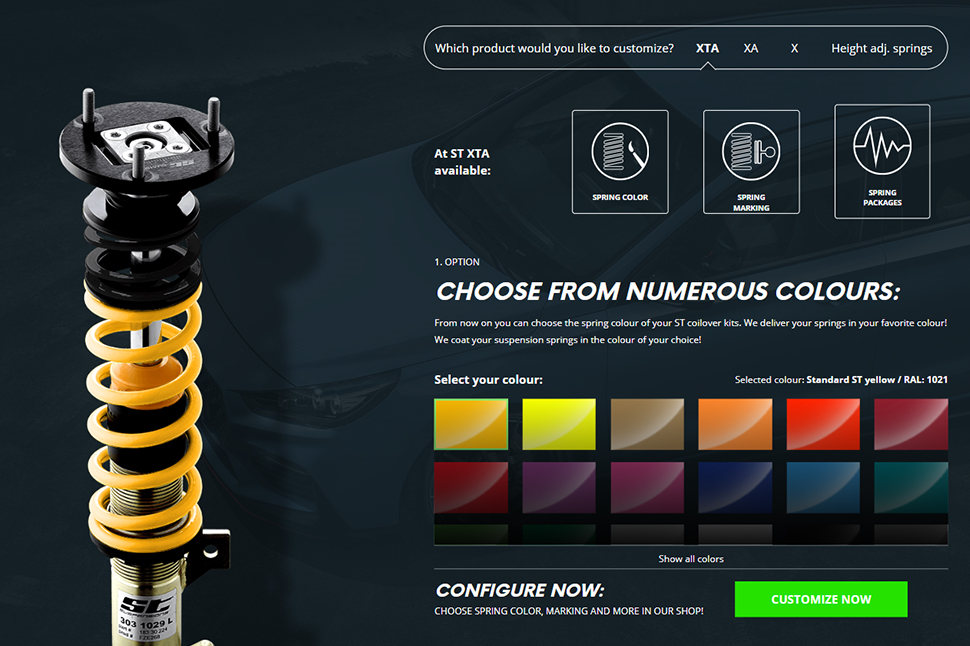 If you like, you can also choose to have all the mainsprings of your ordered ST X, ST XA, and ST XTA coilover suspension kit coated in one of our 18 different colors or you can order different spring packages with a harder spring rate as an option for the ST XTA coilover suspension. You can also order the ST customization through your desired designation and spring color directly from any car dealer who sells our ST coilover suspension kits.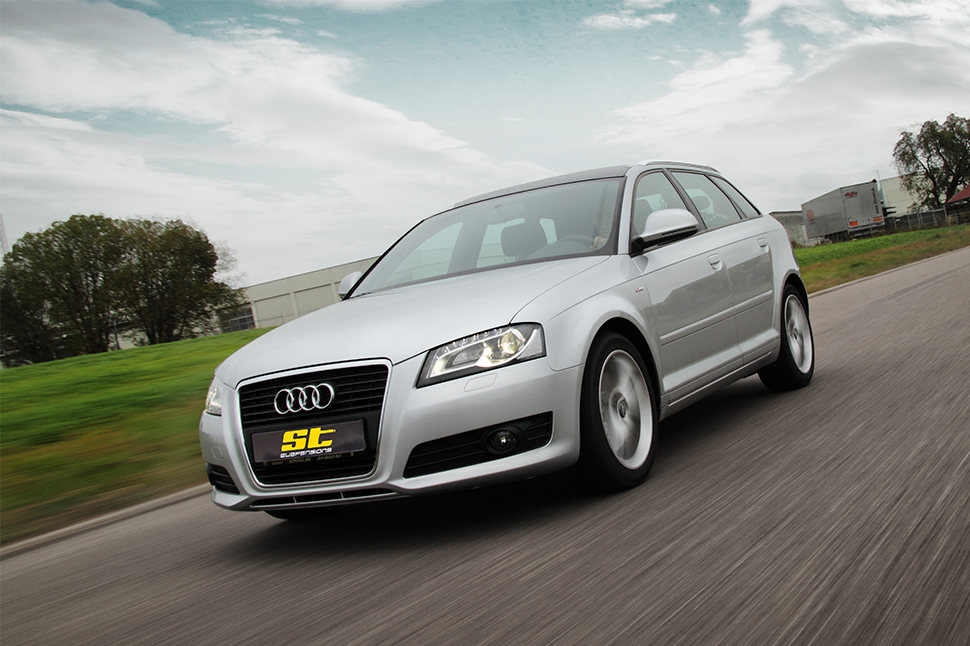 ST Spacers for your Audi A3
No matter whether it's discreet or the maximum technically possible: with our ST wheel spacers you ensure the perfect fine-tuning of your wheel/tire combination mounted on the Audi A3 (8P, 8PA). It doesn't matter whether you want to set the scene for your summer-mounted dream wheels or your winter wheels.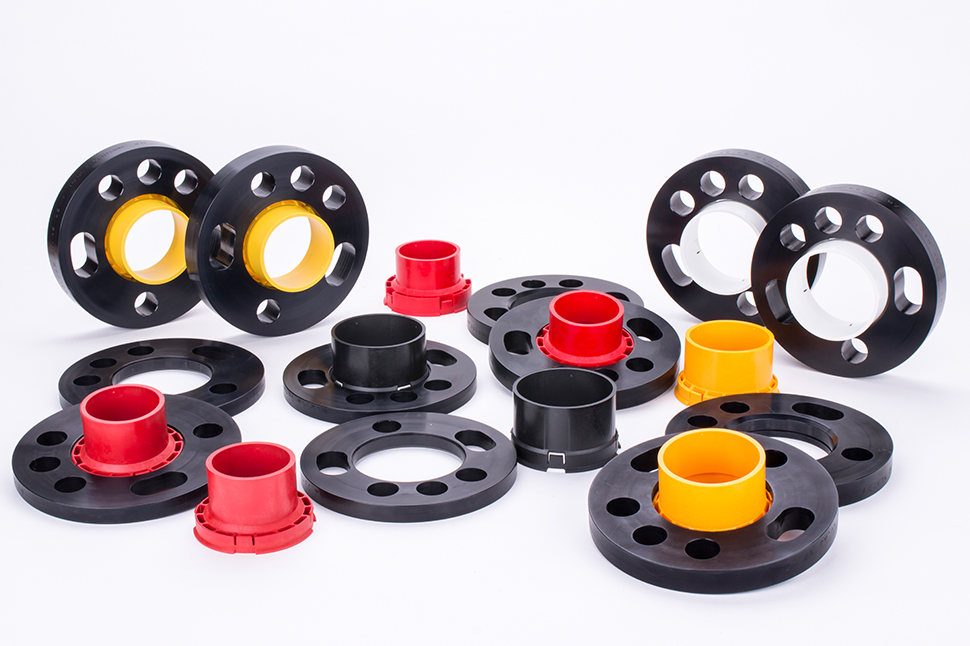 Thanks to the multi-hole bolt layout of our ST DZX spacers and the matching hub adapter rings, our ST DZX wheel spacers fit perfectly on your Audi A3 (8P, 8PA). In precise 5 mm increments you can now change the track width in 10 mm, 15 mm, 20 mm, 25 mm, 30 mm, 40 mm, 45 mm or 50 mm per axle (5 mm, 7.5 mm, 10 mm, 12.5 mm, 15 mm, 20 mm, 22.5 mm or 25 mm per wheel).